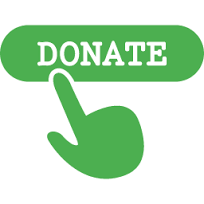 On this page you'll find out how you can use your website to persuade people to support you with a donation.
Maximise the effectiveness of your donate page
Saying thank you
Other useful resources
Maximise the effectiveness of your donate page
Your website should have a donation page which tells your users how they can make a donation to support your work. Here's some key things to think about for your fundraising page.
It should be easy to find
How do users get to your donation page? Does your Donate button link straight to it? The easier it is to find, the easier it will be for users to make a donation.
Tell supporters what their donation will achieve
Make the connection between the donor and the people who will benefit from their donation. A great way to do that is to include price points – something Age UK Sutton have done.
Write about the people you have helped and the problems you are tackling in your area, to make a compelling case for supporting your work. You may wish to highlight your work helping older people living in poverty or those who are lonely.
Use a strong and direct call to action
Ask for a donation with a direct and compelling call to action, such as: Help us to tackle loneliness by donating today.
See our guide on writing effective calls to action.
Give the supporter options
List all of the options and ways that someone can support you. They may prefer to donate by text than write a cheque, or they may like to support you with a one off cash donation rather than a monthly direct debit. Make sure you offer them a way to donate by text, online, cheque, and in person. Check out Age UK's Bristol's donation page.
Saying thank you
Saying Thank You can make donors and visitors feel valued, as well as providing you with the opportunity to promote your content or social media presence. You can set up a thank you page on your website and have a personalised thank you message if you use an online donation platform.
Find out more about setting up a thank you page and personalising your online donation message.
Other useful resources
You may also find these pages useful from the Hub: