All partners have a Donate button, which is a feature on the top right hand corner of all your pages. The donate button is designed to be a link through to a page with your donation information.
Please note these instructions only apply to the old Episerver – before the 2017 upgrade


How to set the link for the donate button – a step by step guide:
1.    Go to your homepage and select edit.
2.    Click on the Site Settings tab
3.    Under the section titled Global Page header, click on the small grey box next to the Donation form link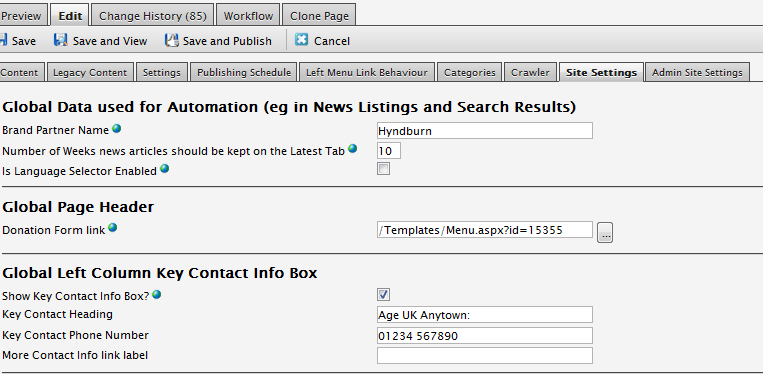 4.    A pop up box will appear. This allows you to select what you want the donate button to link to.
o   It gives you the option of linking the button to a page on your website or an external website, or a document.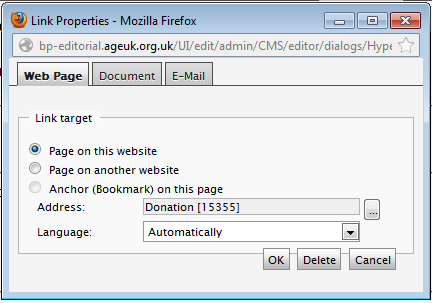 5.    If you select Page on this website – you can then use the small grey box to select a page from your website.
6.    If you select Page on another website, you can then insert the web address of that page (including https://).
7.    Click OK and publish the homepage.
Where should the donate button link to?
This is up to you, but most partners have done one of the following:
1.    The donate button links to a page on your website that tells people the different ways they can donate, see Age UK Plymouth as an example.
2.    The donate button links to an external page that allows your supporter to make an online donation, see Age UK Exeter for an example.