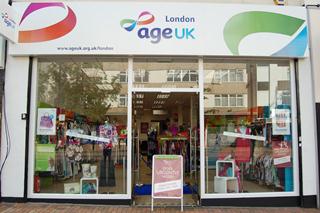 There are hundreds of Age UK shops across the country offering bargains to people and raising money to support older people. On this page you will find some ideas for using your website to promote your charity shops.
Some partners use their websites as an additional "shop window" to enhance their charity shop sales. Here's some examples of what they are doing.
Milton Keynes – showing off the merchandise online
Milton Keynes displays photos on their website of interesting items available in their shops. The photos are changed every week and this means that Milton Keynes gets a lot of repeat visitors to their website – eager to keep an eye out for the next bargain!
Milton Keynes Gallery Boutique
Using videos to promote your shops
Age UK Bournemouth have one shop and a page on their website which tells users the details of where it is and when it's open. But they've also added a quick video of their shop too.  So have Age UK Dorchester.
A good solution if you have lots of shops
Age UK Lindsey has a lot of shops, so they have chosen to put a small picture and information text on their charity shop page. This saves them having to create lots of separate pages for each of their shops.
A landing page for all shop-related information
Age UK Norfolk have a shop landing page which leads users to relevant information about their shops. It points the user to all the information they might need, including how to donate and where to find Norfolk's Ebay store. If you're interested in using Ebay find out more with our Ebay tips guide.