If you're thinking of setting up a Facebook page for your Age UK, read this brief guide to find out some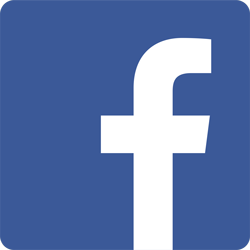 useful information. 
What is Facebook?
Who uses Facebook?
Key things you need to know
Further resources you may find helpful
1.    What is Facebook?
Facebook is a social networking site where users can find friends and send them messages, tell people what they are doing, share links, images and videos, join groups that interest them and much more.
2.    Who uses Facebook?
According to research by Sprout social:
87% of adults 18–29 use Facebook.
73% of adults 30–49 use Facebook.
63% of adults 50–64 use Facebook.
56% of adults 65+ use Facebook.
Facebook also seems to skew more heavily towards women, with 77% of adult females on the site and 66% adult males.
In Autumn 2016, 80% of local Age UK partners were using Facebook.
3. Facebook – key things you need to know:
Shortening links for Facebook posts
Online tools like Bitly allow you to shorten links for free – useful for social media posts. You can use Bitly without signing up.
If you sign up, Bitly also provides you with an overview of interaction with your links so you can see how many people have clicked or shared them. See our article on measuring your social media success for more information.
Your profile image
When you're setting up your page on Facebook, the image you use is really important.
Your account should look professional, on brand and you should seem approachable. You will notice that the first section of your account that users see is your profile image and your cover photo. You must ensure that you have a clear logo/profile image and/or an on brand image from your local area.
What not to do:
Use incorrectly sized profile images which don't appear correctly in preview.
Use the CMYK logo (which is for printed materials) rather than the RGB logo (which is for online activity)
Use low resolution versions of your logo
Use logos in both the profile and cover image
If you want to use your partner logo as your profile image then either you need to resize the logo to be 250px x 250px using image editing software such as Adobe Photoshop or Pic Monkey which is free.
Boosting traffic to your Facebook page
Here are some tips to make sure your Facebook page appears on search engines and Facebook's own internal search function.
Write a good description of your organisation in the 'about' section on your Facebook profile, but try to keep it below 170 characters. This will display in the search results.
Fill in all the other fields in the 'about' section (mission, company overview, basic info, contact info).
Make sure your Facebook URL is 'friendly': facebook.com/age-uk-anytown is a good URL, facebook.com/pages/7830002 is not.
Link to your Facebook page from your website, using the social media contact box.
Embed your Facebook feed on your site

https://developers.facebook.com/docs/plugins/page-plugin/
4. Further resources you may find helpful:
Go to Facebook's help centre for guidance
Check out the Age UK national Facebook account for ideas
To listen to our Social Media manager responding to partner's questions about social media, see our Social media Q&A