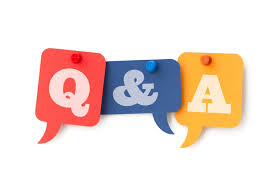 Age UK's Social Media Manager Tom Cheley answers partner questions in our first Social Media Q and A.
Listen to the session here or see below for a list of the questions covered and the times they were answered as well as a glossary and useful links.
Glossary
Edgerank: The name commonly given to Facebook's algorithm which decides which content should be displayed in a user's newsfeed.
Facebook Insights: Facebook's inbuilt analytics. This is only available to pages which have more than thirty likes. If Insights is available to you you'll be able to access it via the 'Insights' tab at the top of the page.
Twitter Analytics: Read more about this here.
Questions
When is the best time to Tweet/Facebook/Post on Linked In for maximum reach/interaction? (0:12)
What is the percentage of older people who actively use Twitter/Facebook on a daily basis? (2:05)
How can we best use social media to promote the work we are doing and involve our Stakeholders more in our work? How can the different social media platforms best work together to maximise impact (3:00)
What are the most productive ways of growing followers within the Social Media Setting? What are the pitfalls? How long would it take to set up? (5:15)
How much time do you think should be allocated to updating Facebook etc on a weekly basis? (8:15)
In what ways can I improve the level of interest in our Facebook page as Twitter seems to be other organisations taking interest and not individuals. (9:12)
Explanation of Facebook donate button (10:30)
How do you Like another page as your page and not as the individual who created the page? (11:18)
How do you see/know if your post has been shared? I can see likes but not shares. (12:23)
I would be keen to know more about Twitter and how we (within Age UK) can use it effectively to reach out to a broad audience to promote our services.  I am not an active Tweeter and don't really understand how it can work to support business activities. (13:30)
A volunteer has offered to be an admin and also to sponsor (pay for) promoting the page up to a value of £5-£10 per month. What is promotion, how does it work, is it necessary, is it appropriate for a volunteer to do? (14:35)
What is more effective? Having numerous pages/accounts for various arms of the business eg a shop page, volunteering page, community fundraising page or centralising the various arms to communicate through one account/page on each social media network? (17:07)
How can the growth of Pinterest be exploited by Age UK Partners? What's the profile & dynamics of the users that is fuelling it's growth? (18:52)
What would be useful is sharing some simple templates for strategy management – i.e. who feeds in what content. I am hoping we can cut our teeth by using a simple Buffer channel each, rather than having to grapple with Hootsuite and it being one person's responsibility. (20:54)
We are starting to use LinkedIn as an advertising platform to recruit volunteers. We are thinking of setting up a business page on LinkedIn. What are your thoughts on this as I know we already have an Age UK business page, but we want our one to be a specific Hammersmith and Fulham. This way we can use it to post jobs relevant just for our branch. Also, if we did we were wondering if we could repost the post you do on the general Age UK page. (23:25)
What would you consider to be the optimum number of daily posts on both Facebook and Twitter? (25:26)
Would you recommend that we post the same content on all platforms? (27:28)
What are the most effective ways to increase the number of likes, shares and follows? (28:43)
how much time would be involved in say just having a Facebook page. I am the administrator here so have a lot of responsibilities so worried about whether I can commit myself to any social media site. (29:38)