#UPDATED 6/7/2018
151 partners are now published on the upgraded content management system (CMS). Age UK Dorchester was the first, see the leaderboard of the other published partners.
The CMS content deadline is nearly upon us, with the final deadline of the 31st May. But never fear as those that haven't completed the upgrade in time will be provided with the holding page, so users will still be able to contact you and will be able to find out about all your services, activities and events.
If you are still working on your site and need any guidance do please get in contact
Why are we upgrading?
Our short video explains why we're upgrading. See the video with subtitles.
The main benefits are:
The CMS upgrade will better support the network's digital ambitions.
It will deliver important security updates.
The upgraded CMS will be easier to use.
It will help the network to follow good practice to improve user navigation, content updating and the online donation process.
Throughout the year, we'll release new functions, like the ability to take online bookings for services and events. Everyone who has upgraded will get immediate access to these functions.
Our technical developers have strongly advised us to implement this upgrade now as access to Episerver support and technical innovations will become more and more dependent on the network having this version of the software.
What do I need to do?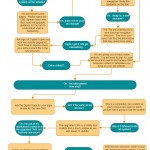 Most partners are now building their sites. Our handy flowchart can help you understand where you are in the process. If you haven't started building yet, the first stage is to rationalise your content.
1 Rationalise – review the content on your existing site to see how it fits into the upgraded CMS structure.
2 Build your site
When you have rationalised your content, we will supply you with a basic site and give you a login. You'll need to add your content (services, events, shops, news etc) and your local Age UK details.
Our guidance explains how to build pages, create blocks, add images and much more.
Additional features: Some page templates won't be available immediately but we plan to roll out more features during 2018. These include blog pages, calendars and local directory templates. News templates are available now.
3 Complete your redirects
One you have built your site in the upgraded CMS you will need to complete the redirects so that the links on your existing site are directed to the relevant pages on your new site.
How long will this take?
This will depend on:
how big your website is
how much staff resource you have for the work
the abilities of your website manager/volunteer
What resources are available to help me?
We have worked with external agencies who can offer paid support services to help with your upgrade. You may also want to look at recruiting a website volunteer.
If you have any questions please take a look at our online guides and videos. You can also contact us.