Here is our brief guide to Twitter with some key information and useful tips.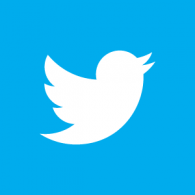 What is Twitter?
Who uses Twitter?
Key things you need to know
Further resources you may find helpful
1.  What is Twitter?
Twitter is a social networking and microblogging service which lets users send and read messages known as tweets.
2.    Who uses Twitter?
According to research by Sprout social:
37% of adults 18–29 use Twitter.
25% of adults 30–49 use Twitter.
12% of adults 50–64 use Twitter.
10% of adults 65+ use Twitter.
24% of adult men and 21% of adult women use Twitter.
In Autumn 2016, 75% of local Age UK partners were using Twitter.
3.    Key things you need to know
Here are some basic things to know about Twitter:
Tweet length
Unlike Facebook, 'tweets' are a lot shorter – up to 140 characters long. You can add images and links to content, in addition to the character limit.
Shortening links for Twitter posts
Online tools like Bitly allow you to shorten links for free – useful when you only have 140 characters! You can use Bitly without signing up.
If you sign up, Bitly also provides you with an overview of interaction with your links so you can see how many people have clicked or shared them. See our article on measuring your social media success for more information.
Embed your Twitter feed in your website
Embedding your Twitter feed on your website is a great way to share updates with people looking at your website, who then may like to follow you.To embed your Twitter feed, see the instructions on Twitter.
These the developer guidelines
Your profile image
When you're setting up your page on Twitter, the image you use is really important.
Your account should look professional, on brand and you should seem approachable. You will notice that the first section of your account that users see is your profile image. It is important to ensure that you have a clear logo/profile image and/or an on brand image from your local area.
What not to do:
Use incorrectly sized profile images which don't appear correctly in preview.
Use the CMYK logo (which is for printed materials) rather than the RGB logo (which is for online activity)
Use low resolution versions of your logo
If you want to use your partner logo as your profile image then either you need to resize the logo to be 250px x 250px using image editing software such as Adobe Photoshop or Pic Monkey which is free.
Boosting traffic to your Twitter profile
Here are some tips to make sure your Twitter profile appears on search engines and Twitter's own internal search function.
Add a link to your website and a good description of what your organisation does by editing your profile settings.
Balance the number of people you follow with the number of people who follow you – Twitter lets every account follow up to 2,000 people, but after than there are restrictions on the number of additional users you can follow.
Tweet good quality content that links back to your website, where appropriate.
Link to your Twitter profile from your website, using the social media contact box.
For lots more up to date information on how to use Twitter, including a glossary and new user FAQs, visit the Twitter help centre.
4. Other resources you may find helpful:
Go to Twitter's help centre for guidance
Check out the Age UK national Twitter account for ideas
To listen to our Social Media manager responding to partner's questions about social media, see our Social media Q&A